Cicero works beautifully with Microschools. Our unbundled, a la carte courses empower microschool leaders and families to design a learning plan around their needs. And, our one-to-one and small-pod model delivers exceptional results, personalized to the learner.
We allow microschools to offer a full range of core academic courses across all ages: primary, middle school, and high school. Math, English language arts, science, history, languages, and the arts—we've got it all covered; and can even provide AP courses and IGCSE courses.
We also offer an incredible array of topical courses that you would more likely find in a college course catalog like Architecture, Marine Science, and the history, economics and gastronomy of tea. (You heard that correctly.) With over 100+ teachers located around the globe, there's little limit to the courses we can design.
If you can dream it, we can build it. (We can help with the dreaming, too.)
Every course is a la carte. There is no "enrollment." Students simply select what they want to learn.
This approach allows microschools to program or make available a range of courses and let students, or groups of students, select what interests them.
Our core offering is one-to-one learning, in which we pair a single student with a single teacher. As Benjamin Bloom pointed out decades ago, nothing else in education comes close to delivering the same results.
We also offer small-group pods for up to four students who all want to study the same thing, together.
Pods can happen on their own, or can be combined with one to one to form a hybrid, in which students meet once weekly in their pod, and once directly with their teacher, one to one.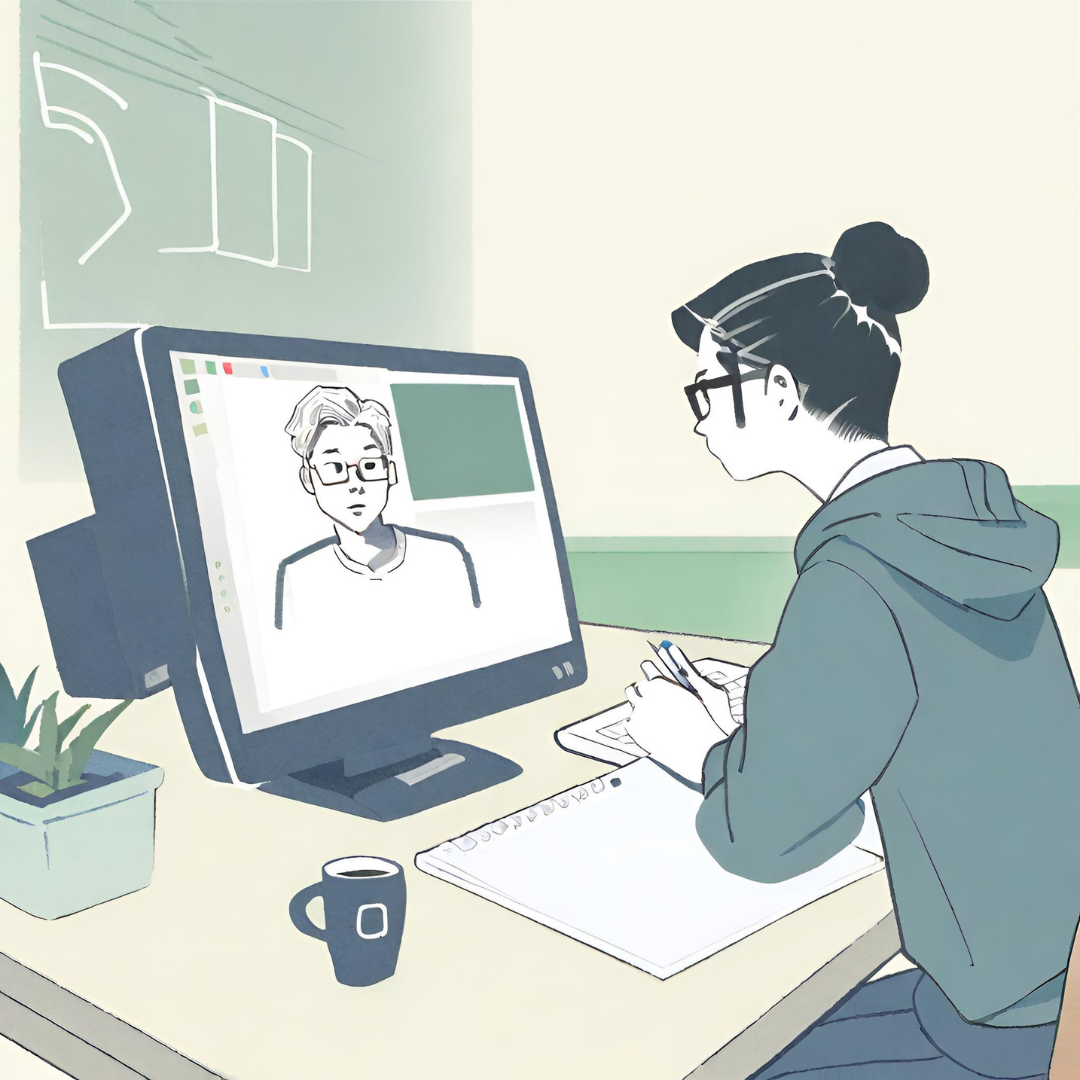 Courses can be designed in any way students want. The most common shape is a 30-week course, which we consider a "full course," that meets twice weekly for two hour-long live sessions, and then some amount of independent work—usually 2-4 hours weekly for middle schoolers and 3-5 hours for high schoolers.
Many students veer off this template. We've run courses that last five weeks. We've run courses that meet three or four times weekly.
This is personalized learning.