There are many reasons why middle schoolers and high schoolers may want to volunteer their time. Volunteering opportunities for students can provide real-world, hands-on work experience. A well-chosen program that connects with a student school plan—especially for homeschoolers and worldschoolers who have the freedom to craft their own curriculum—can extend learning in unique and powerful ways. And for high school students who are building a profile and transcript for the college application process, volunteering experiences can demonstrate both a philanthropic mindset and engagement with issues bigger than oneself.
While there are myriad volunteering opportunities for students in our home communities, in this post we'll look at those that happen abroad and that therefore combine a travel experience with a volunteering experience. For worldschooling families, these programs can form a kind of anchor to their travels: a destination around which to build other educational experiences and their school plan. For others, these programs can provide a "study abroad" experience, either solo or with their families. There are few things as empowering for a high schooler than to travel abroad on their own and volunteer for several weeks.
Note, the programs below are not "voluntourism" experiences. Voluntourism—where volunteering is combined with travel—is usually of a much shorter duration than the programs below and is usually set up as a form of holiday travel. We will explore voluntourism and how families can use it in their school plan in a future post.
The Olive Ridley Project, Maldives
The Olive Ridley Project is located on the sunny side of life, in the Maldives. The project was established in 2013, and the name "Olive Ridley" was coined when the founder, Dr. Martin Stelfox, encountered several Olive Ridley sea turtles entangled in a fishing net.
There are three programs that families can choose from: Volunteer with sea turtles, research expeditions, and visiting veterinarians. The sea turtle research expedition with the Olive Ridley Project aims to address the lack of data on sea turtle populations in the Maldives, which is a region referred to as a "black hole" of turtle information, due to the limited data gathered thus far. As a result, by assisting with data collection, including measuring and tagging turtles, monitoring nesting sites, and recording observations, volunteers will be making a tangible and significant contribution to the understanding of sea turtle behavior, migration patterns, and population trends, which inform conservation efforts. This volunteering opportunity for students has a tangible, real-world component and contributes to the global understanding of sea turtle populations. Participants will gain valuable field experience and work towards the conservation of these endangered species.
This is a great volunteering opportunity for any student who is studying biology, marine science, or ecology.
The program fee for a two-week expedition is $1385, for a three-week expedition is $1820, and for a four-week expedition is $2075 per person, which includes training, food and accommodation. This program has an unusually high minimum age requirement (17), and so is only suitable for high school juniors or seniors who are that age or older, or families with children that old. All participants have to be physically fit, as well, as there's a lot of swimming and diving involved.
Volunteer in Victoria Falls,  Zimbabwe
Next up in our volunteering opportunities for students we have a program run by International Volunteer HQ. This program is a wildlife conservation project in Victoria Falls, Zimbabwe. Aligned with several UN Sustainable Development Goals, this is an excellent program for students aged 16 and up. Families with children under the age of 16 are welcome, too, as long as a parent or guardian participates. Set within a private game reserve, volunteers will help maintain roads, track animals, upkeep river crossings, clean reserves, develop schools nearby, create waterholes, and analyze the freshwater ecosystems. All while camping with scientists in the Zimbabwean bush around Victoria Falls, one of Africa's most pristine landscapes.
With program fees starting from $1045 for two weeks, IVHQ provides airport pick-up, orientation,  food and accommodation. This project is available year-round, making it a great opportunity for homeschoolers and worldschoolers who don't have a traditional school schedule and can make time throughout the year for cool life experiences.
Global Vision International (GVI) Teen Volunteer Program, Thailand
GVI's teen volunteer program in Southern Thailand offers an opportunity for students aged between 15 and 17 to contribute to sustainable development projects. The organization has been operating ethical and responsible programs for under 18s since 2012. On this volunteering opportunity, students will roll up their sleeves in order to help with the everyday work of running a conservation center, including tagging turtles, monitoring sick turtles, and cleaning tanks. Along the way, volunteers will learn about the threats that are endangering turtles. They will also have a chance to immerse themselves in some local Thai culture, including attending a Muay Thai class, taking a Thai cooking class, and participating in hikes in Khao Sok National Park.
After volunteering, participants can join a guided tour of the region, including visits to National Parks and the city of Phuket, where they can learn more about conservation, responsible tourism, and Thai culture. The program costs approximately $3200 for a two-week program which includes airport pick-up, orientation, food and accommodation. A one-week program is also an option for those with limited availability, allowing students to complete volunteering projects at a lower cost. Overall, the program offers a way for teens to understand and contribute to sustainable development goals number 14 and 15  which are "life below water" and "life on land" while experiencing the beauty of Southern Thailand.
Elephant-Human Relations Aid (EHRA), Namibia
EHRA is dedicated to the conservation of free-roaming desert elephants in Namibia and ensuring the safety of local communities living alongside the elephants. The Elephant Wildlife Volunteer Project is designed to provide support to these communities while learning about wildlife conservation. The project is split into two parts—'Build Week' and 'Patrol Week'—and requires a minimum commitment of two weeks. During Build Week, volunteers work together to construct protection walls around water points, tanks, and windmills in order to prevent elephant damage to the infrastructure. Although physically demanding, this part of the project is extremely rewarding, as the progress of the wall being built has a direct impact on conservation efforts and the quality of life for local villagers.
Patrol Week aims to track the elephant herds and gather data on their movements, which is used to plan protection work for waterpoints. EHRA also visits farmers to assess any elephant and human conflict risks in the area. Volunteers' job is then to record new births, injuries, deaths, and take identification photos for the elephant database. EHRA believes that effective elephant management is only possible by knowing every individual elephant, including their physical features and personality traits. The two-week program costs $1100, which includes food and accommodation, and is appropriate for high school students. EHRA has specialized programs that generally run in July and are designed for entire families.. For these child friendly programs, contact EHRA.
Women Empowerment Project, Sri Lanka
The Women Empowerment Project in Sri Lanka is run by an organization called Volunteer Solutions, that has a range of programs to choose from. This particular project aims to provide education and career opportunities for women in Sri Lanka who have suffered disproportionately from the small island nation's 26-year-long civil war. Volunteers who are at least 18 years old—or entire families with children under 18—are welcome to participate in the project and help facilitate group activities such as learning how to sew, learning how to read, and providing childcare to the women in the program.
Teacher volunteers will teach English to women in small to mid-sized groups, focus on communicative English, help staff with lesson planning, and use creative techniques like roleplay. The program costs $605 for one week, $750 for two weeks, $895 for three weeks, and $1040 for four weeks. The costs include airport pickup, food and accommodation. 
AMITSU Children's Foundation, Sri Lanka
AMITSU was founded in 2006 with the idea of creating a place for children who lost their parents in the Tsunami that struck the region in 2004 and to those who lost their parents in the civil war. The orphanage provides these children with education, food, and lodging. Volunteers of any age or entire families are welcome to participate and support the children's projects. Here the volunteering comes at no cost. However this also means that no accommodation or food is provided. Volunteering at the AMITSU foundation can include teaching students English, helping with the preparation of food, playing outdoors with the children, or teaching them some songs/theater.
Youth 4 Conservation
This Youth 4 Conservation has various volunteer opportunities in Africa that are catered to students who want to make a positive impact on the environment and local communities. The volunteer programs are for youth groups, high school students, or adults. Their mission is to inspire and educate young people to become conservation advocates, and leaders. The organization is determined to organize events that are adventurous and have an impact at the same time. The activities here are endless: Whether you are walking in a bush, sleeping near a waterhole under the stars, building a fence, or picking up wire snares, all activities have an objective to provide an eye opening experience for youth. For most programs, you need a minimum of 2 weeks to complete it.
Two Cicero students recently volunteered in Kwa-Zulu Natal where they helped villagers who live on the edge of a game reserve with infrastructure projects.
Costs for each program varies so it is best to contact the organization. They also have special rates for Southern African residents to promote conservation efforts to local youth.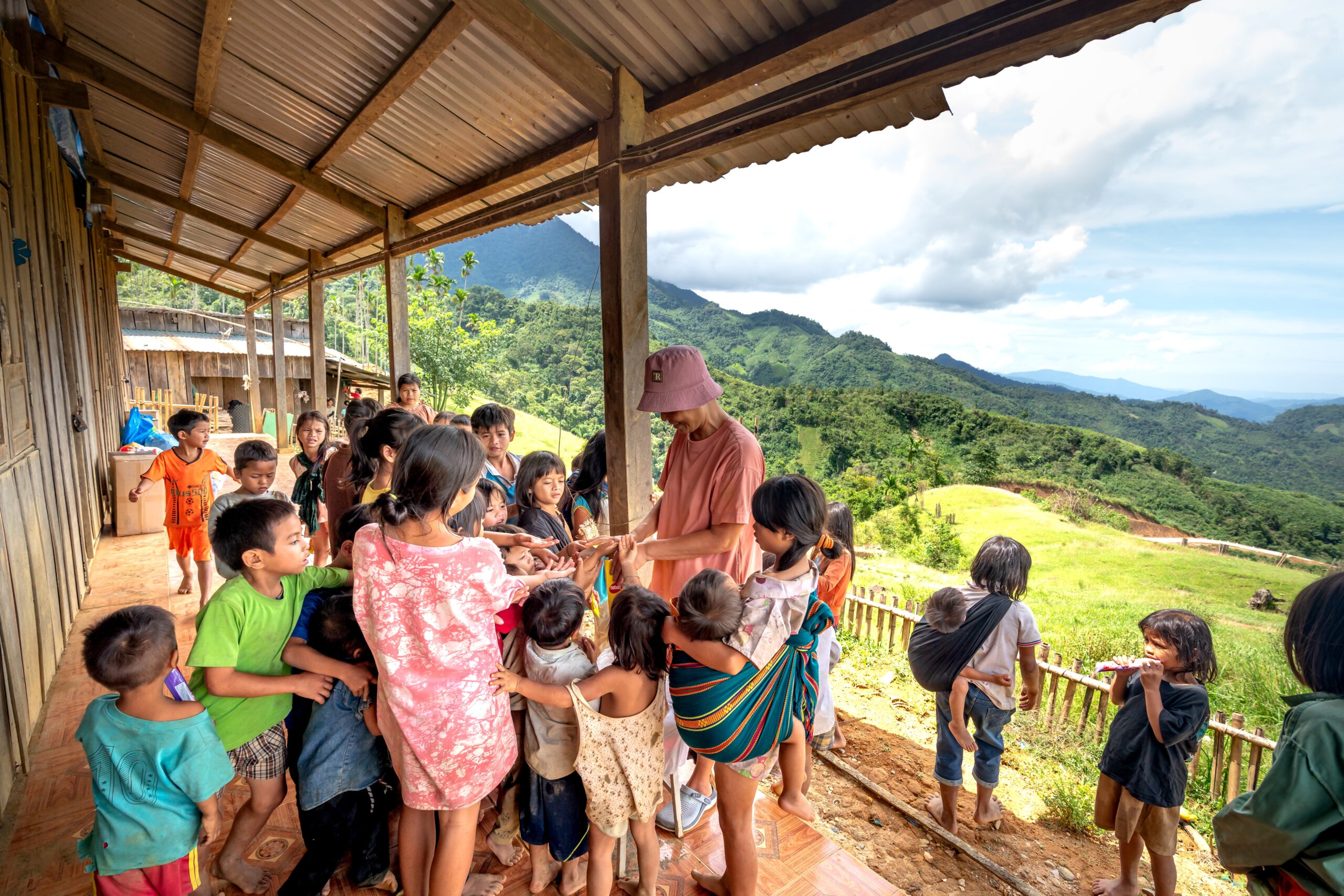 Where Does Cicero Come In?
​​While volunteering on its own is a great experience for teens, when it is done in conjunction with a course of study, and in fact extends that course with real-world, hands-on learning, the combo can be incredibly powerful. For example, if a student studying biology does a stint at EHRA in Namibia or at the Olive Ridley Project in the Maldives, and if the course is customized to actually knit the volunteering experience into the fabric of the study, this can make for some truly transformative learning. This is something we're doing with our In-Situ Learning Program, in which we work with families to build courses around their travel plans—a program especially suited for worldschoolers.
We believe that combining a volunteering experience with a school plan, students (and their families) can create deep, meaningful learning.
For example, a Cicero student recently did a citizen science project with SeaKeepers, an organization that conserves and monitors marine ecology around the world, as part of a marine science course with Cicero. During her volunteer work with SeaKeepers, the student took daily water samples in the Malacca Strait and contributed data to a research project sponsored by the University of Malaysia. Not only did the student get a chance to give back and volunteer, but she was able to draw connections between the work she was doing in class and a real-world research project.
Volunteering offers valuable opportunities for practical experience. As you plan your school activities, consider incorporating volunteering into your routine. It doesn't matter whether it's through organized initiatives or independent efforts; volunteering can be a fun and fulfilling way to spend your time. In any case, if you need Cicero to design a course around your volunteer experience or vice versa, please reach out for more information.